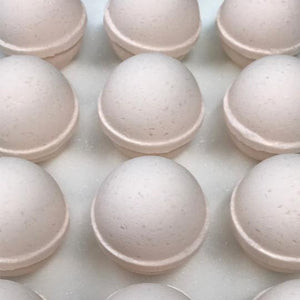 Productivity Spa-Orange
Made with Orange and Ylang-Ylang Essential Oils, the Orange Bath Bomb brings relaxation to every corner of the body. Orange is invigorating, helping to reduce anxiety while strengthening the immune system. A natural antidepressant, ylang-ylang comes from a tree blooming with fresh flowers and boasts a highly uplifting effect. This bath bomb is available in a soft, spa-like color.
INGREDIENTS: 
Sodium Bicarbonate, Citric Acid, Epsom Salt, Coconut Oil, Essential Oil, Aqua, Polysorbate 80, FD&C Colorant.
DIRECTIONS: 
After filling the bathtub to your desired temperature, get settled and release the bath bomb in the water. Allow the bath bomb to fizz as you relax and gently breathe in the orange fragrance.