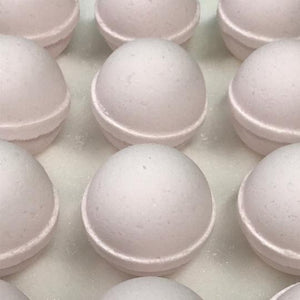 Creativity-Grapefruit
Made with pure Grapefruit Essential Oils, this citrus-filled bath bomb is designed to invigorate and boost the immune system. Grapefruit's antiviral properties work to treat infections while also preventing new ailments. Rich in antioxidants, this fragrant bath bomb will promote relaxation and enhance your overall well-being. It comes in a subdued, appealing light pink color.
INGREDIENTS: 
Sodium Bicarbonate, Citric Acid, Epsom Salt, Coconut Oil, Essential Oil, Aqua, Polysorbate 80, FD&C Colorant.
DIRECTIONS: 
After filling the bathtub to your desired temperature, get settled and release the bath bomb in the water. Allow the bath bomb to fizz as you relax and gently breathe in the citrusy grapefruit fragrance.