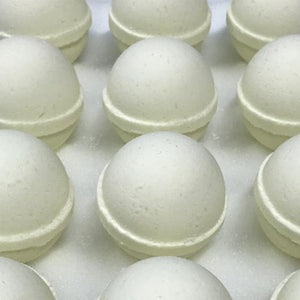 Confidence Spa-Lemongrass
Our Confidence Spa-Lemongrass Bath Bomb utilizes the natural energizing powers of lemongrass essential oils to awaken and revitalize your senses. Lemongrass essential oil is known for bringing clarity to the mind and combating moodiness thanks to its bright, zesty scent. Also known for soothing sore muscles, Lemongrass Essential Oil takes the healing and rejuvenating properties of this bath bomb to a new level. 
INGREDIENTS: 
Sodium Bicarbonate, Citric Acid, Epsom Salt, Coconut Oil, Essential Oil, Aqua, Polysorbate 80, FD&C Colorant.
DIRECTIONS: 
After filling the bathtub to your desired temperature, get settled and release the bath bomb in the water. Allow the bath bomb to fizz as you relax and gently breathe in the lemongrass fragrance.